Fundraiser for Mental Health Awareness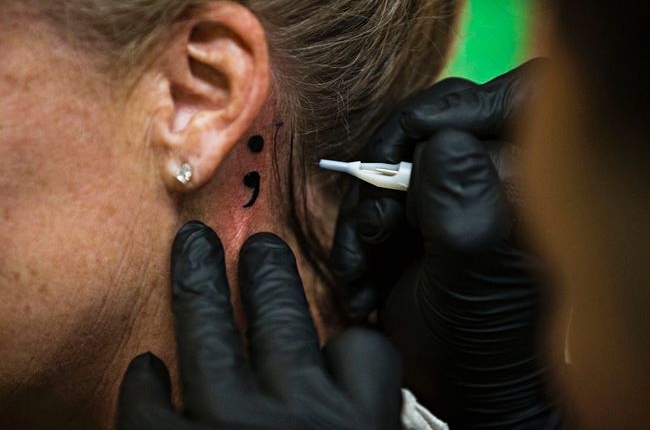 Please check out our video with Ned and Lisa Burwell about the fundraiser for Mental Health Awareness, awesome work! Also, please go to their page called U Matter… some great material to read!
Hundreds of people were lined up outside the Ingersoll District Memorial Centre on Sunday waiting to get in to the second annual A Pause for Love tattoo event for mental health awareness.
Ingersoll artist Ned Burwell tattoos a semin colon – a symbol for mental health awareness – on Lynette Schnarr during the second annual A Puse for Love tattoo event in support of mental health awareness at the Ingersoll District Memorial Centre on Sunday. Thirty-five tattoo artists from as far away as Petawawa and Toronto volunteered their time to tattoo semi colon and B-Love designs on patrons between 10 a.m. and 10 p.m. Hundreds of people were lined up outside the building waiting to get in to the event where organizers hoped to raise $50,000 for several organizations. Blog post: JOHN TAPLEY/INGERSOLL TIMES | Photographer Unknown (Postmedia Network)